Birds of Prey or as the long title says Birds of Prey And the Fantabulous Emancipation of One Harley Quinn is a Spin-off that's told by Harley herself. When Gotham's narcissistic villain, Roman Sionis ( Black Mask)  puts a target on a young girl named Cass, the city is turned upside down looking for her. Harley, Huntress, Black Canary and Renee Montoya's paths collide have no choice but to team up to take Roman down.
When I first heard that the spin-off was being made I was skeptical about it because of the outcome of Suicide Squad and how harsh the critics were with this film. But after watching the movie all my expectations have exceeded and left me with great satisfaction. 
One of the Good qualities that Suicide Squad had was the introduction of Margot Robbie as Harley Quinn. The small moments we had of her seemed to be what I liked about the movie. Now, Birds of Prey takes her character to another level of craziness. Even the film also behaves just like her with the amount of madness that each scene has. Margot Robbie embodies the character soo well and I can't see another actress that can pull it off other than her. Meanwhile, Ewan Mcgregor shined as the cynical and narcissistic villain that is Black Mask. I honestly can't complain about the acting. Birds of Prey had a great cast ensemble and everyone did an amazing job.
On the technical side of the film, I was impressed by how well made it was. The cinematography was spectacular and the color palette gave us vibes straight out of a comic book with its vibrant colors. On the other hand, being that it's Cathy Yan's second film it is clear that she has an eye for direction. They also brought John Wick 3 stunt coordinator and provided us with some phenomenal and entertaining fighting sequences. The soundtrack was just a bop after bop and I loved it.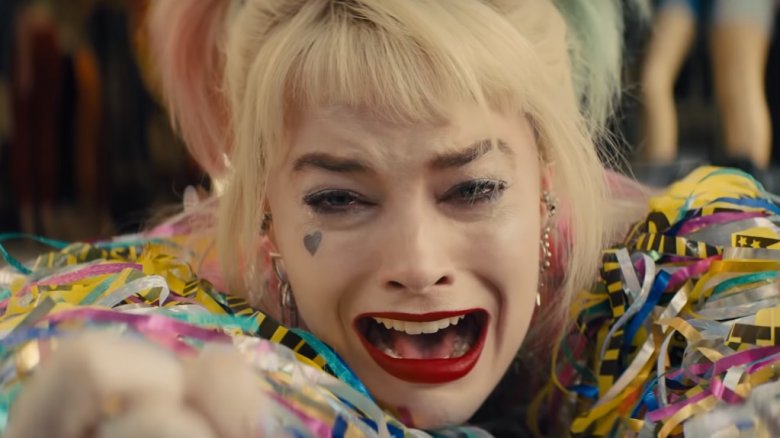 However, the only problems I had with it were the odd choices of the back and forth narrative but at least it wasn't overbearing that it made the movie lose the story. Plus, being an origin story of the group Birds of Prey it didn't have much of a moment together as it should have been. Other than that, I have no complaints. 
 Birds of Prey is the closest DC movie that feels like a comic book. It's entertaining and a blast to watch. Fans of the franchise would certainly be satisfied with the film. 
I give this movie 4 /5 egg sandwiches. 
social media ♥
Instagram: ana_sofia53 Letterboxd: ana_sofia